Details

Ciro Migliore
Ci è capitata sotto gli occhi per caso, a tre mesi dalla proclamazione dei vincitori, la tabella conclusiva del campionato sudafricano dei caseifici 2017. Naturalmente siamo andati subito a guardare se fra i vincitori delle medaglie, cioè fra quelli piazzati nei primi tre posti di ogni categoria, ci fossero produttori italiani. Ne abbiamo trovato subito uno e a quel punto abbiamo interrotto la ricerca perchè Puglia Cheese, di Davide Ostuni, in competizione con tutti i maggiori caseifici sudafricani, da Parmalat a Clover, a Lancewood, ha praticamente vinto quasi tutti i premi disponibili nella categoria più affine alle produzioni italiane locali, quella cioè dei formaggi freschi, come mozzarella e ricotta.
Una prova? Ecco i giudizi della giuria su quattro prodotti di Puglia Cheese.
C/10 Fior De Latte Mozzarella – soft and fresh - First prize.
JudgesRemarks: Lovely soft texture; perfect; good salt balance; clean milky taste. Lovely cheese.
C/12 Pasta Filata Cheese – Scamorza Smoked - First prize.
JudgesRemarks: Refreshing taste; gently smokiness; good appearance; smooth creamy mouthfeel; well balanced flavours.
C/10 Fior De Latte Mozzarella – soft and fresh - Second prize.
JudgesRemarks: Sweet and milky; very good texture; great taste.
C/25 Ricotta 07 Ricotta Classica from whey - First prize.
JudgesRemarks: Nice soft & creamy texture; very good flavour balance.
Congratulazioni agli amici di Puglia Cheese, i cui prodotti sono in vendita, con tanti altri, all'Emporio Italiano di Parklands.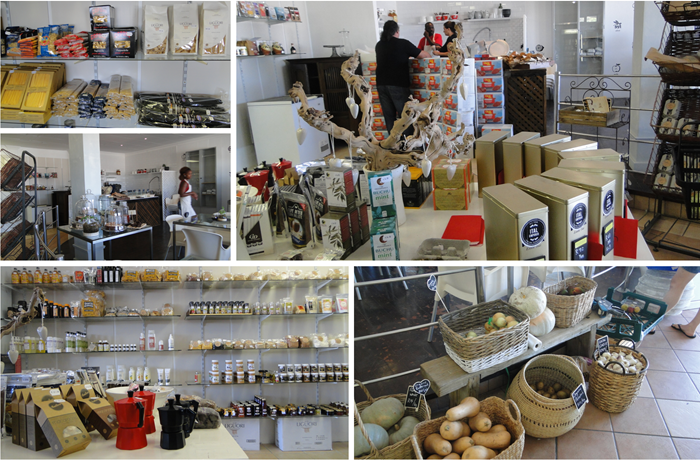 Write comment (0 Comments)
Details

Ciro Migliore
Abbiamo ricevuto questa lettera e siamo certi che il Sud Africa avrebbe grande bisogno di qualcuno con queste qualifiche. Se potreste offrirgli lavoro personalmente o se conoscete qualcuno che potrebbe aver bisogno delle sue qualifiche, scriveteci e sarà nostra premura informarne Lorenzo Lisi.
Caro Direttore,
mi chiamo Lorenzo Lisi, ho trovato questo contatto su ''la gazzetta del Sudafrica''.
Sono un ragazzo di 22 anni, innamorato del Sud Africa, ci sono stato già due volte a giugno e dicembre 2016 per un totale di circa 3 mesi e mezzo. E' un paese che mi piace tantissimo e dove spero poter passare parte della mia vita.
Sto cercando un lavoro per permettermi di vivere in Sudafrica.
Sono di Rimini, sono Perito Agrario, mi sono diplomato a Cesena con 97/100 e fra un mese mi laureerò in Scienze e Tecnologie Agrarie all'università di Padova. Mi piacerebbe lavorare in ambito agricolo anche se sono disposto a valutare altri lavori. Vorrei trasferirmi già da agosto e non ho problemi a spostarmi in qualsiasi regione.
Ho già contattato l'ufficio immigrazione e posso richiedere facilmente un work exchange visa della durata di 1 anno (poi rinnovabile) a patto abbia un contratto di lavoro valido.
Studio agraria da 8 annim considerando superiori e università, e sono nel mondo dell'agricoltura fin da piccolo quindi quello sarebbe il mio settore. In questa fase sarei disposto anche a qualsiasi altro lavoro che mi possa permettere di vivere in Sud Africa. Non ho paura di lavorare sodo e mi ritengo una persona seria.
Una cosa che non ho scritto nel curriculum perché ho appena ricevuto conferma è che mi pubblicheranno un articolo scientifico su un nuovo metodo di tracciabilità dei prodotti agricoli all' University College of London.
Grazie mille.

Lorenzo Lisi
Write comment (0 Comments)
Details

Ciro Migliore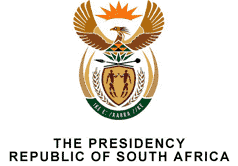 President Jacob Zuma has yesterday concluded a successful visit to the Kingdom of Swaziland, where he led the South African delegation at the 5th Southern Africa Customs Union (SACU) Summit Heads of State and Government. The purpose of the Summit was for the Heads of State and Government to consider the Report of the council, on the progress made on the implementation of the Roadmap to reinvigorate the SACU Work Programme endorsed by Heads of State and Government on 12th November 2015, in Windhoek, Namibia.
The summit endorsed the Work Programme based on the outcomes of the 3rd Ministerial Retreat which outlines detailed activities, key deliverables and the timelines within which the proposed activities will be undertaken. Focusing on the following:
• The review and development of a suitable architecture for tariff-setting, rebates, duty drawbacks and trade remedies;
• Review of the revenue Sharing Formula and the long-term management of the Common Revenue Pool;
• The establishment of Stabilisation Fund and exploring the feasibility of a financing Mechanism for regional industrialisation;
• Identifying financing options for regional projects and
• The development of public policy interventions to promote and align industrial development and value chains.
The summit also focused much attention on the negotiations for the review of the 2002 SACU Agreement, to facilitate the development of SACU economies.
Also emphasised during the summit was the common challenges experienced by SACU economies that can be better dealt with in an integrated manner regionally.
The Summit agreed on the establishment of two Ministerial Task Teams on Trade and Industry and on Finance with their Terms of Reference, to facilitate the urgent implementation of the Work Programme.
President Zuma appealed to the member states of the SACU to advance intra-trade relations in the region, saying "it will help ease the burden of poverty and unemployment facing many people across the countries that are part of the union".
"I would like to like to also thank the Council of Ministers for having laid the foundation to facilitate the development of SACU economies, SACU needs to move beyond its colonial history and architecture into an arrangement that facilitate growth of the region" said President Zuma.
Botswana will be the Chair of SACU effective from July 2017 to 14 July 2018, taking over from the Kingdom of Swaziland.
President Zuma was accompanied by Dr Rob Davies, Minister of Trade and Industry and Mr Sifiso Buthelezi, the Deputy Minister of Finance.
Issued by: The Presidency
Pretoria
Write comment (0 Comments)
Details

Ciro Migliore
Il Sudafrica ha tutte le carte in regola per diventare un maggiore player sul mercato globale come destinazione per meeting, incentive, conferenze, fiere ed eventi. Uno terzo di tutto lo spazio espositivo che esiste nel continente africano si trova in Sudafrica. L'Africa rimane ancora un grande mercato poco sfruttato da produttori e fornitori. La grandezza e la rapida crescita economica del continente hanno attirato l'attenzione del mondo. L'industria fieristica sta crescendo ad un ritmo fenomenale e ciò viene dimostrato dalle numerose sinergie e alleanze che si stanno verificando tra gli organizzatori di eventi e i loro partner stranieri.
L'evento vuole offrire una panoramica sulle fiere sudafricane e una descrizione del supporto a favore delle aziende che guardano ai mercati dell'Africa Sub Sahariana.
"Exhibitions in South Africa, a springboard to access markets in Sub-Saharan Africa"
South Africa has everything it takes to become a major player on the global market for meetings, incentives, conferences, exhibitions and events. One-third of all the exhibition space available in Africa is located in South Africa. Africa still remains a vast untapped market for manufacturers and suppliers. The Continent's scale and rapid economic growth have caught the world's attention. The exhibition industry is growing at a phenomenal rate and this is shown by the numerous synergies and alliances taking place between exhibition organizers and their foreign partners.
The event offers an overview of South African exhibitions and a description of the support that companies looking at markets in Sub-Saharan Africa can make use of.
Sala Pirelli
Palazzo Pirelli
Via Fabio Filzi, 22 – Milano
PROGRAMMA/PROGRAMME
10.00 WELCOME COFFEE/WELCOME COFFEE - Arrivo e registrazione/Arrival and registration.
Moderatore/Moderator: Aurelio Biassoni, Componente Direttivo Nazionale Ordine Giornalisti/Board Member of the National Order of Journalists.
10:30 Benvenuto ed apertura dei lavori/Welcome and opening remarks
Fabrizio Sala, Vice Presidente Regione Lombardia con delega all'Internazionalizzazione/ Vice President of the Lombardy Region in charge of International Markets
Titi Nxumalo, Console Generale del Sudafrica a Milano/ Consul General of South Africa in Milan
Roberto Bocchio, Presidente del Consorzio Internazionale di Sviluppo (CIS) /Chairman of the Consortium for International Development (CIS)
11:00 Francesco Santa, International Director, Fiera Milano S.p.a.
11:20 Giacomo Rotunno, NG Exhibitions
11:40 The Association of African Exhibition Organisers (AAXO) (in collegamento via skype)
12:00 Federico Maria Bega, Dirigente delle Aree Strategiche, Promos
12:20 Mino Tavola, ISMAR International Srl
12:30 Q&A/Q&A
13.00 – 13.30 Finger food e networking con i relatori/Finger food and networking with speakers.
Write comment (0 Comments)
Details

Ciro Migliore
Pretoria – Deputy President, Cyril Ramaphosa, as Chairperson of the Human Resource Development Council (HRDC), today, 23 June 2017, chaired a successful 18th meeting of the Council at the CSIR Knowledge Commons, Pretoria.

The 18th HRDC meeting was proceeded by a guided tour to various Science and Technology research stations at the CSIR, where Deputy President Ramaphosa together with council members had the opportunity to witness high level research and development opportunities offered at the nano technology centre. Further, the Deputy President and council members received progress report on the work of CSIR in relation to their funding, research, innovation and human capital development.

Council approved the Terms of Reference of the Standing Committee on Maths and Science. The Committee is responsible to develop strategies to address the current challenges facing schooling outcomes and training of Science and Maths teachers.

With regards to the support and funding model for the poor and the "missing middle" students, the Council, received progress achieved by the Department of Higher Education and Training in determining the alternative financing and operating models for funding. Meaningful consideration will be made on clarifying the legislative framework, based on public policy findings, and recommendations of the Presidential and Ministerial
Task Team.

The Department of Public Enterprises provided an appraisal to council, on State Owned Companies (SOCs) contribution to scarce and critical skills in response to government's various skills development policy frameworks. The Council agreed on facilitating an integrated approach for skills development with regards to training of artisans and strategies for skills retention.

The Council further, noted a steady progress achieved in building strong partnership between industry and Technical and Vocational Education and Training (TVET) Colleges through programmes such as, the Adopt-A-College, Institutional exchanges and Operation Phakisa. In this regard, the council further noted the challenges of funding, capacity building through alignment between industry and curriculum development, including dealing with the challenges of certification of graduates. Furthermore, the council expressed the need to embark on an Imbizo/Phakisa approach in dealing with the challenges facing the TVET sector.

In conclusion, emphasised the need for a more coordinated approach in addressing the Human Resource Development challenges of our country.
Issued by: The Presidency
Pretoria
Write comment (0 Comments)