Details

Ciro Migliore
Helen Zille - Daily Maverick -

Those of us whose job it is to monitor developments in Cape Town's water crisis saw the indicators move sharply this week, in the wrong direction.

There was bad news – catastrophic actually – on three fronts:

- Cape Town's water usage went up again, to over 600-million litres per day, despite major efforts, over six months, to bring it down below 500-million litres.

- The SA Weather Service informed us that as far as forecasting goes, we are flying blind. Last year the forecast of a wet winter proved to be widely off the mark. On Friday, the SA Weather service told us bluntly: We cannot predict whether or when rain will come. Previous forecasting models have proved useless in the era of climate change.

- Day Zero – when the taps in suburbia are switched off – has moved from the realm of possibility to probability. There is no way in which water augmentation schemes will compensate for our ongoing failure to curb demand sufficiently in the short term.

This latter message, in particular, broke the sound barrier. Suddenly, after months of coaxing communication ("if we save water together we can avoid day zero"), the mayor changed gear: We are past the point of no return, she said. Day Zero is almost unavoidable. We WILL run out of water by the end of April unless everyone reduces their water usage to less than 50 litres per person per day.

The response to this announcement showed that reality had finally sunk in.

As the mayor's press conference was under way, I called in the Province's Head of Legal Services and said: "The crash the City has been trying to avoid now seems inevitable. We are bracing for impact. Sticking to the Province's constitutional mandate of support and oversight is not enough in these circumstances."

The answer I received was: "The legal test for provincial intervention in a local government mandate is when a municipality cannot or does not fulfil an executive obligation. At the moment the City is focusing on strategies to curb water use, augment supply, prepare for day Zero and communicate with citizens.

"When it comes to the functions of the national Department of Water and Sanitation, the province has no powers at all," he added.

And, to underscore the point, as we grappled with the full scale of the crisis this weekend, the national Parliament tweeted this crisp message to the provincial Ministry of Local Government:
It could not be clearer than that.

Until last week, I accepted the legal argument that it would be difficult for the Province to cite "failure to fulfil an executive obligation" as a reason to intervene in the City's preparations. They obviously cannot distribute water that the bulk supply system has not produced.

The principle (that each sphere of government must respect the integrity, mandate and functions of other spheres) is entrenched in our Constitution. Court judgments have been consistent: a sphere of government trying to interfere with the mandate of another has always been pushed back. Even a "mandamus" obliging the national department of Water and Sanitation to provide bulk water supplies would have to be sought by the City, not the province.

Last week, I still accepted these stringent limits on the province's capacity to intervene. No longer.

As we begin the countdown to Day-Zero, the ground has shifted. While we must still do everything possible to prevent this ghastly eventuality (and we still can if EVERYBODY abides by the new water restrictions of 50 litres per person per day), my focus has shifted to overseeing plans for the day the taps run dry – and the weeks that follow. The province has a mandate to manage provincial disasters. The question that dominates my waking hours now is: When Day-Zero arrives, how do we make water accessible and prevent anarchy? And if there is any chance of still preventing it, what is it we can do?

In our most recent oversight discussions, on Friday the City outlined its Day-Zero plan as follows: One week before the six dams providing water to the Western Cape Water Supply System (WCWSS) are collectively projected to drop to 13.5%, the City will announce the date on which almost all the taps in Cape Town's residential suburbs will be cut off.

The same may happen in other towns with a high dependency ratio on these dams – particularly Drakenstein, parts of Stellenbosch and towns on the West Coast (where we have been working very hard to reduce dependence on the Western Cape Water Supply System). If the City's augmentation plan for Atlantis meets the deadline, it will be almost self-sufficient, and Saldanha Bay municipality has made significant progress in groundwater extraction.

Day Zero is currently projected to be 21 April. (This changes as water usage varies and other factors influence dam levels.)

It may also be delayed as the City and neighbouring towns intensify "throttling", the process of drastically reducing water pressure in specific areas, where greatest savings can be achieved. This will inevitably mean that people in high-lying "throttled" areas may have very little water coming out of their taps, for extended periods of time, in the weeks ahead.

In weekend email correspondence with Deputy Mayor Ian Neilson, who now heads up the City's drought response team, he indicated that plans to manage Day Zero may be substantially reviewed. But, as things currently stand, the indications are that, in less than 90 days' time, municipal water may only be available at 200 Points of Distribution (PoDs) across the City.

The only water delivered through taps will be in informal settlements (where water is already fetched in buckets from standpipes) as well as certain business districts, the boundaries of which are currently being demarcated. Nor is there any detail yet on what measures will be in place to prevent abuse of access to places where water is still available.

However, according to the City's current plan, most of Cape Town's 4-million citizens will have to fetch water from a PoD. The maximum allocation will be 25 litres per person per day, distributed on the assumption that an average family comprises four persons. There is a proposal that larger families should register and provide proof of additional numbers through identity documents. Registration of household numbers above four will also be essential for the punitive water tariffs for exceeding the water-use limits, which will accompany the level 6B water restrictions.

The City has not yet revealed details of how allocation will be managed at the collection points, but the current proposal is to do so on the basis of municipal accounts where the number of users would be registered, and the person collecting the water would have to provide proof of identification and the registered number of persons in the household.

A sophisticated system will be necessary to prevent water theft through "double dipping". These logistics must still be resolved in the short time remaining.

Consider this scenario: If every family sends one person to fetch their water allocation, about 5,000 people will congregate at each POD every day. That creates a logistical nightmare of its own. In addition, it will be impossible for individuals to carry, by hand, 100 litres of water allocated for a family of four every day. So provision will have to be made for transport. The City has not yet given details of how the traffic will be managed. I am awaiting a full operations plan, including personnel requirements, security, infrastructure and budgets.

As things stand, the challenge exceeds anything a major City has had to face anywhere in the world since the Second World War or 9/11. I personally doubt whether it is possible for a city the size of Cape Town to distribute sufficient water to its residents, using its own resources, once the underground waterpipe network has been shut down.

We have to look at supplementary methods, in partnership with the many private sector corporations that deliver their products to the farthest reaches of this province, in every community, every day.

South African Breweries have been the first to step up to the plate. In a discussion this weekend, Mr Ricardo Tadeu, SAB's Zone President for Africa, and Mr Des Jacobs, SABS Western Cape Regional Director, committed the Newlands brewery to fill 12-million quart bottles with water (instead of beer) from the famous spring (whose water is normally used to brew beer). The SAB network will deliver water to retail outlets in designated areas of greatest need over several weeks. The bottling of water will have to start as soon as possible to ensure sufficient stockpiles.

Work is well under way between SAB and the South African Bureau of Standards to ensure that the bottled water will meet the required quality standard. Production will begin soon, and the bottles, labelled "Water, Not for Sale", will be delivered at outlets when Day Zero arrives. Consumers will pay R1 for each "quart" (as South Africans still refer to the large beer bottle) which is about three quarters of a litre, with a maximum limit per person. The R1 is the cost of the bottle's deposit. The water itself is free. When the bottle is returned, empty, it will be replaced, full, at no charge.

We are in discussion with the South African National Defence Force to store water supplies at military bases for safety.

There is a lot more we must do in partnership with the extensive retail distribution networks to deliver water to places people routinely visit during the course of the day – like supermarkets and cafes. During the days ahead I will be meeting representatives of major retailers and courier companies to discuss details of an emergency water distribution network in order to provide a massive multiplier effect for the PoDs. We will work closely with the City's team preparing for Day Zero. Together we will have to step up public communication massively, so that no one is in doubt about the threat the City faces.

Up till now, over 50% of residents have ignored entreaties to save water.

Apart from water distribution, there are many other foreseeable crises associated with dry taps, such as conflict over access to water, theft of water, and other criminal acts associated with water, not to mention the outbreak of disease.

Our Provincial Disaster Management team has been meeting weekly since January 2017, and daily since 8 November (with a short Christmas break) to work out a detailed plan for every provincial department in the case of this eventuality.

At our Cabinet meeting on Wednesday, we will meet a high-level delegation from the South African Police Service, to discuss their contingency plans for the run-up to and aftermath of Day Zero. In such a disaster, normal policing will be entirely inadequate.

Today (Monday morning), I will lead the Provincial Disaster Management team in discussions with National Disaster Management Centre, under the leadership of Dr Mmphaka Tau. This will not be our first discussion. We had an in-depth engagement in November 2017 to prepare for an eventuality we still hoped, at the time, would be possible to avoid. Tomorrow's meeting will also be attended by the State Security Agency, the South African National Defence Force and the South African Police Service, all at a very high level.

In order to deploy these national agencies, we need the co-operation of National Government, which would be greatly facilitated by the declaration of a national State of Disaster. I have therefore written to President Zuma, motivating why he should declare a national state of disaster, well before we hit Day Zero. That would enable the SSA, the SANDF and the SAPS to formulate a shared plan with ourselves and the private sector to distribute water, defend storage facilities, deal with potential outbreaks of disease, and keep the peace.

Even if we manage a disaster of this magnitude reasonably smoothly, our economy will take a terrible knock. It already has.

In November 2017, Wesgro, the Western Cape's economic development and investment agency, facilitated a meeting with 40 major corporations in Cape Town, to discuss our approach to the water crisis.

The province's economy is supported by two major water intensive sectors: tourism and agriculture. Between them, they employ about 600,000 people who (at a conservative estimate of four persons per household) support almost three-million people. One of our major priorities has been to keep them employed. The crisis associated with large-scale job losses and hunger would greatly exacerbate the catastrophe of dry taps.

Fortunately, both these sectors have been very pro-active, and have worked hard to cut water usage and keep people in jobs. Agriculture, under the leadership of Agri-Western Cape, immediately agreed to cut its allotted water take-off per farm by 40% – and now by 60%. They have trimmed buds off vines and trees to reduce the plants' need for water, dividing farms up into sections that will still be irrigated, and those that will not. A fly-over reveals the brown, barren strips along those that can still get water. High technology systems, introduced by the Western Cape's Department of Agriculture, can assist in saving significant amounts of water by targeting available irrigation in the right amount, exactly where it is needed.

The province has allocated over R100-million to help keep people employed and provide feed for livestock, with a particular emphasis on new and emerging farmers. The rest of the agricultural industry, countrywide, has done everything possible to rally in support of drought-stricken farmers, sending feed and other support. Without them, our agricultural sector would have been far closer to collapse. This year, we are expecting the lowest harvest in decades, which will cause projected losses of R1-billion to the sector and deprive 50,000 seasonal workers of their jobs.

This also has a knock-on effect on agri-processing sub-sectors, such as fruit and vegetable processors, juicers and canners, who obtain most of their raw produce from the Western Cape, both in terms of reduced volumes and quality.

The hotel sector has also been innovative, reducing their water usage by 50% in comparison with the situation three years ago. They have removed plugs from baths (to force guests into showers fitted with low-flow showerheads), and emphasised the importance of saving water. Hotels on the Cape Town Foreshore, which have basements below sea level, have to pump out seawater constantly and return it to the sea. Now they are busy installing their own desalination plants, at great cost, so that they can use basement water for consumption. After a meeting with the tourism sector to discuss the drought last week, a major hotel group reported that their desalination systems, for hotel use, could be up and running within two months. So, we continue to encourage tourists to visit Cape Town. Leading hotels will ensure that their water preparedness will be communicated on their websites.

To relieve the pressure on the municipal water system, local residents who can afford it might well book into hotel rooms that have water security and spare bed capacity, for the duration of the crisis, where their water needs would be met independently of municipal water. At the same time this would help offset the industry's anticipated losses due to international cancellations, as Day Zero looms larger.

The Department of Economic Development has, for many months, been running a focused programme, called Water for the Economy, working with a range of water-intensive sectors to find ways of saving water while remaining economically sustainable. One major building and renovation company, for example, has fitted water carts to their trucks, to carry non-potable water which is well-suited for most of the functions for which it is required.

There are many similar examples, across different sectors. Supported by Green Cape (with a mandate from the province and the City to ensure the green economy drives growth and jobs), businesses and municipalities are better managing their water use and finding alternative water sources. Much work has also been done to support companies in preparing their "business continuity plans" in the event of a Day Zero. We need the City's private sector network to engage actively with all their employees to reduce water use and to understand the link between saving water and saving their jobs.

And what of the provincial government departments, particularly education and health, for which we are directly responsible?

Work began early in 2017 on "business continuity plans" to ensure that these facilities can continue functioning in the event of Day Zero. Most critical are hospitals and clinics, where our plans are far advanced. We have focused specifically on drilling boreholes, and by the time Day Zero arrives, all hospitals and clinics will have been secured to continue functioning.

Schools are also a key focus and a major challenge. It is essential to keep them open, both so that education can continue and that children can be kept safe at a very challenging time. There are over 900 schools in the Cape Town Metro, of which 423 have boreholes. Some of these produce potable water, and for the rest, plans are advanced to link borehole water to the schools' sanitation reticulation system, which will then be cut off from municipal water. It is obviously essential to provide water to schools without boreholes. But this must still be finalised.

One option is to establish a system of "sub-PoDS" where tankers could collect water for distribution to key institutions, such as schools. And when the immediate crisis is over, we will have to institute a long-term programme of managed aquifer recharge, to put back the water we have extracted.

Every provincial government department has a detailed business continuity plan in the event of Day Zero.

But although it now looks likely, it is a worst-case scenario. We can still avoid Day Zero by the skin of our teeth if every consumer cuts water usage down to a maximum of 50 litres per day. Here is a diagram of what can be done with that amount of water.
Graphic courtesy of EWN.

No person in Cape Town should be flushing potable water down a toilet any more. At home, for example, we turned off the tap of the toilet's cistern, store grey water in the bath, and scoop it out to fill the cistern when needed. No one should be showering more than twice a week now. There is nothing wrong with a daily scrub, using the old-fashioned "skottel en waslap" method, with which many of us grew up.

It will also be essential that the City's water augmentation projects come on stream timeously, but these cannot save us from Day Zero in 2018, without a significant reduction in usage. If everything goes according to schedule, augmentation schemes will, by the end of April, produce between 120-million to 150-million litres per day – either from ground water extraction or from small-scale desalination. This figure falls into perspective when we consider our failure to bring consumption down below 500-million litres per day.

As the drought is likely to persist, we will have to go for large-scale desalination in the years ahead, and we are grateful to all those entrepreneurs and consortia who have come forward to make proposals in this regard. We will follow them all up, to supplement the planning and feasibility studies we have done to date, in order to make sure we find the best long-term solution, while following due process of law (including the complex tender regulations). And we will do whatever is possible to compel national government to fulfil its mandate of providing bulk water infrastructure and supply.
However, in the short term, there is only one solution: We have to save water as if our lives depend on it. Because they do.
DM
Write comment (0 Comments)
Details

Ciro Migliore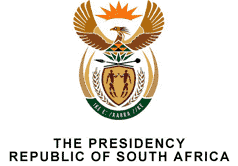 Deputy President Cyril Ramaphosa and his delegation have departed yesterday evening from Johannesburg to participate at the World Economic Forum (WEF) Annual Meeting in Davos, Switzerland.

The World Economic Forum in Davos-Klosters is scheduled for 23 - 26 January 2018 under the theme, "Creating a Shared Future in a Fractured World".

Deputy President Ramaphosa will join various discussion platforms in Davos with an aim to develop a response to new strategies towards transforming governance in various parts of the world.
The forum presents South Africa with a platform to showcase its attractiveness as an investment destination and trade partner; set out plans that are unfolding to secure improved and inclusive economic growth, and contribute to efforts to respond to societal challenges globally.

Deputy President Ramaphosa will also hold various meetings with high-level political and business leaders from various countries.

The South African delegation led by Deputy President Ramaphosa includes a broad range of leadership from various sectors of the economy and society, with Minister of Finance, Malusi Gigaba as the lead Minister and coordinator.

Deputy President Ramaphosa will be supported by the Minister in The Presidency for Planning, Monitoring & Evaluation, Jeff Radebe; Minister of Economic Development, Ebrahim Patel; Minister of Trade and Industry, Rob Davies; Minister of Public Works, Nkosinathi Nhleko and Minister of International Relations and Cooperation, Maite Nkoana-Mashabane.

Issued by: The Presidency
Pretoria
Write comment (0 Comments)
Details

Ciro Migliore
Angela Sciascia -

Il 2018 sembra aprirsi all'insegna della fiducia per l'Unione europea. Le crisi che si sono susseguite negli ultimi anni hanno avuto il merito di indurre un ampio dibattito sul futuro dell'Europa, che in alcuni settori sta già producendo i suoi frutti.

Questo processo di ripensamento e trasformazione avrà però effettivamente successo solo se i Paesi dell'Unione riusciranno a far prevalere i punti di convergenza delle loro posizioni e se si riuscirà a superare progressivamente il distacco tra Ue e cittadini, attraverso proposte concrete che possano riconquistarne la fiducia.

Uno dei settori in cui più di ogni altro è fondamentale agire è sicuramente quello economico-sociale, con il completamento dell'Unione economica e monetaria (Uem) da un lato e il rafforzamento della dimensione sociale europea, dall'altro.

La crisi economica di questi anni ha reso evidenti le carenze di questa costruzione e ora che le cose sembrano migliorare è tempo di passare all'azione.

Le tappe dei prossimi messi
In quest'ottica, lo scorso 6 dicembre la Commissione europea ha presentato una roadmap per l'approfondimento dell'Unione economico-monetaria, il cui completamento viene previsto entro il 2025.

Obiettivo dichiarato dell'iniziativa: rafforzare l'unità, l'efficienza e la responsabilità democratica dell'Uem.

In base alla tabella di marcia, il 2018 sarà fondamentale per porre le basi di importanti iniziative volte ad aumentare la responsabilità democratica e rendere più effettiva la governance in questo settore. In particolare, tre sono le proposte da vagliare nei prossimi mesi: l'istituzione di un Fondo monetario europeo (Fme), l'inserimento del cosiddetto Fiscal Compact nel quadro giuridico unionale, e l'istituzione di un ministro europeo dell'Economia e delle finanze.

Per quanto riguarda il Fiscal Compact – o Trattato sulla stabilità, sul coordinamento e sulla governance nell'Unione economica e monetaria adottato da 25 Stati dell'Ue nel marzo 2012 -, la proposta della Commissione risulta in linea con quanto previsto dall'art. 16 dello stesso Trattato, ovvero il suo inserimento nell'ordinamento giuridico dell'Unione europea entro cinque anni dall'entrata in vigore.

Le maggiori novità riguardano invece la creazione di un ministro europeo dell'Economia e delle Finanze e l'istituzione di un Fondo monetario europeo.

Un ministro e un Fondo monetario per l'Ue
L'idea di un ministro europeo dell'Economia e delle Finanze era nell'aria già da tempo, rilanciata recentemente anche dalla Francia del presidente Emmanuel Macron.

Nella comunicazione della Commissione, la nuova figura – che dovrebbe riunire in sé le cariche di commissario per gli Affari economici e finanziari, vicepresidente della Commissione europea e presidente dell'Eurogruppo (nonché, di conseguenza, presidente del Consiglio dei governatori del Meccanismo europeo di stabilità, il Mes, o di quello che sarà il Fondo monetario europeo) – avrà come compito non solo quello di favorire l'interesse generale dell'economia europea e rafforzare il coordinamento delle politiche dell'Unione, ma anche di rappresentare l'Eurozona a livello internazionale.

Tuttavia, per avere un'idea più concreta di quali saranno i suoi compiti e gli strumenti a sua disposizione bisognerà attendere, lo sviluppo della proposta – e la ricerca del consenso fra Stati membri – in seno al Consiglio dell'Ue, quest'anno presieduto prima dalla Bulgaria e poi dall'Austria.

Con riferimento invece al Fondo monetario europeo, in base alla proposta della Commissione questo dovrebbe nascere sulla base del già esistente Mes attraverso il suo inserimento nel quadro giuridico unionale, e mantenendo l'obiettivo fondamentale di assicurare la stabilità finanziaria della zona euro.

Vengono tuttavia proposte alcune novità rispetto alla versione attuale del Mes: tra di esse, la possibilità del Fme di fornire sostegno al Fondo di risoluzione unico previsto dall'Unione bancaria; l'introduzione del voto a maggioranza qualificata rafforzata (85%), anziché all'unanimità, per le decisioni in materia di sostegno alla stabilità, esborsi e attivazione del sostegno; l'introduzione dell'approvazione da parte del Consiglio per alcune decisioni adottate dal Consiglio dei governatori o dal Consiglio di amministrazione; un esplicito riferimento all'applicazione della Carta dei diritti fondamentali dell'Unione europea nelle attività del futuro Fme (ne deriverebbe, tra l'altro, l'obbligo della politica di condizionalità, applicata nei futuri pacchetti di assistenza, di rispettare i diritti tutelati nella Carta).

Nonostante le modifiche, nel Fme, così come presentato dalla Commissione, rimane preponderante il ruolo degli Stati membri, in particolare dei Paesi con le quote di sottoscrizione più elevate.

Promesse e incognite
Nei prossimi mesi il Consiglio vaglierà queste e le altre proposte avanzate dalla Commissione, avendo fissato per giugno 2018 il momento in cui adottare le prime decisioni concrete sul futuro dell'Unione economia e monetaria.
Il 2018, se da un lato può rappresentare davvero l'anno per porre le basi di passi importanti per l'Unione europea, dall'altro presenta ancora alcune incognite che potrebbero ostacolare e rallentare lo sviluppo del progetto europeo. Tra queste le incertezze legate alle
intese per un governo di grande coalizione in Germania, alle prossime elezioni politiche in Italia ma anche alla fine del programma di assistenza finanziaria della Grecia, Paese a cui era stato promessa la ristrutturazione del debito nel 2018, misura fondamentale per ripristinarne la credibilità.

Angela Sciascia, laureata in Relazioni Internazionali, è vincitrice della borsa di tirocinio della "Summer School Renzo Imbeni 2017".
Write comment (0 Comments)
Details

Ciro Migliore
Roberto Pavanello - La Stampa -

Possiamo tirare tutti un bel sospiro di sollievo, "Fabrizio De André - Principe libero" non delude. Anzi, è anche meglio di quanto ci si sarebbe aspettato da un prodotto pensato per la prima serata di Rai1. Diciamola tutta, è un bel film. Forse qualcosa si sta davvero muovendo, in positivo, anche dalle parti di viale Mazzini. Diciamo che, comunque, le prime immagini circolate in Rete di Luca Marinelli in versione Faber (foto) avevano fatto ben sperare e infatti l'attore romano ha vestito benissimo i panni del cantautore genovese. E pazienza se non viene rispettata la cadenza ligure, potremmo parlare di dettaglio tranquillamente trascurabile di fronte a un prodotto così rispettoso della figura di cui narra. Garantiscono l'impegno e la presenza di Dori Ghezzi, vero e proprio motore di questa fiction prodotta da Rai Cinema e Bibi Film, che uscirà il 23 e 24 gennaio, in 300 sale del circuito Nexo, e sarà su Rai1 il 13 e 14 febbraio. Tre ore nelle quali si racconta un pezzo della vita di De André, ma soprattutto tre ore nelle quali si è voluto far emergere l'uomo più che l'icona o il santino.

C'è Fabrizio De André con tutte le sue fragilità e la sua grandezza di artista, ma anche di uomo. «L'ho rappresentato, non interpretato», ha detto con intelligenza Marinelli, che pure ha fornito l'ennesima grande prova da attore. Nella quale, come valore aggiunto c'è l'avere cantato in maniera encomiabile le canzoni di Faber. Basti pensare che nella sceneggiatura originale le parti cantate non c'erano, sono state proprio le capacità di Marinelli a convincere il regista Luca Facchini e Dori Ghezzi ad aggiungerle. La somiglianza anche mimetica è fortissima, ma siamo lontani dall'imitazione, per fortuna. Analogo discorso vale per gli altri personaggi, Dori Ghezzi e Paolo Villaggio in primis.

Come progetto siamo dalle parti de "La meglio gioventù" di Marco Tullio Giordana, che ebbe la doppia collocazione cinematografica e televisiva, e non è un caso che sia prodotto anche questo da Angelo Barbagallo, e come fu per quella fiction, non crediamo di azzardare se diciamo che otterrà un grande successo di pubblico (e di critica).

Marinelli è circondato da un cast di prim'ordine, tutti i personaggi sono ben a fuoco, a partire da Valentina Bellè nei panni di Dori Ghezzi, per proseguire con Elena Radonicich che interpreta Puny, la prima moglie di De André, con Ennio Fantastichini, il padre, e con Davide Iacopini, il saggio fratello Mauro. Una menzione speciale la merita Gianluca Gobbi che fa rivivere Paolo Villaggio: una bellissima sorpresa.

Il film andrà in onda su Rai1 in due puntate: nella prima viene messo in scena il percorso di crescita di Fabrizio, il ragazzino che scopre il rock di Elvis e si innamora della chitarra, dono del padre, il giovane in conflitto con il suo ambiente borghese e la scoperta dei bassi di Genova e delle loro prostitute, i primi passi nel mondo dello spettacolo con l'amico Villaggio e poi in quello della musica, con le prime canzoni e i primi dischi. Notevole l'incontro e la conseguente amicizia con Luigi Tenco.

La prima sequenza è però quella del rapimento in Sardegna, che poi tornerà, in maniera più ampia, nella seconda puntata. Quei quattro mesi che hanno trasformato il paradiso sardo, tanto cercato e amato da De André, in una prigione per lui e per Dori. Molto efficace, anche in questo caso, la ricostruzione. Tutta la storia è poi orientata dalle due grandi storie d'amore di De André - con il confronto tra due donne, così diverse, dal quale nessuna esce sconfitta. Ma fondamentale è anche la narrazione del complicato rapporto con il padre del quale, in gioventù, non si sente all'altezza.

Si arriva ai titoli di coda soddisfatti: non è un'agiografia e nemmeno un romanzone televisivo didascalico. Ciascuno potrà trovarci un pezzetto del suo De André e scoprirne aspetti che magari aveva tralasciato. In ciò aiutati dall'ottimo lavoro dei tre sceneggiatori che sono riusciti anche inserire, attraverso i dialoghi, la sua visione della vita, quella visione che così bene Faber, o Bicio come lo chiamavano, ha messo in musica e in poesia nei suoi dischi.

0
Write comment (0 Comments)
Details

Ciro Migliore
Vera Martinella - corriere.it -

Scoprire la presenza di un tumore con un semplice prelievo di sangue è una delle sfide più grandi della medicina moderna. Mettere a punto un test universale, semplice da eseguire, in modo che possa magari essere fatto da tutte le persone sane una volta all'anno. E così preciso da scovare nel sangue quelle «primissime» cellule cancerose che segnalano la presenza della malattia in una fase tanto iniziale da consentire di curarla sempre con successo.E' questo l'obiettivo dei ricercatori americani della Johns Hopkins University di Baltimora, che oggi pubblicano sulla rivista Science i risultati di un loro studio su un test in grado di individuare nel sangue tracce di otto tipi di cancro differenti.

Nella loro indagine, gli scienziati statunitensi hanno sperimentato un test del sangue su 1.005 pazienti che avevano già ricevuto la diagnosi di una delle otto forme di tumore (ovaio, fegato, stomaco, pancreas, esofago, colon retto, polmone e seno), non ancora metastatico. Hanno utilizzato uno specifico "prodotto", CancerSEEK: ad oggi esistono diversi test del sangue, che vanno alla ricerca di differenti mutazioni genetiche, messi a punto da svariate aziende. L
'esame si è rivelato capace di individuare il 70 per cento delle neoplasie. Ma, come sottolineano gli stessi autori dell'indagine (tra i quali l'italiano Massimo Falconi, primario dell'Unità di Chirurgia del Pancreas dell'IRCCS Ospedale San Raffaele di Milano), serve tempo perché l'esame si riveli utile sulla popolazione sana.
Ovvero: dimostrare che un test scova tumori in stadio avanzato non significa che questo sia capace di scoprire anche quelli agli stadi iniziali. E men che meno quelli che non hanno ancora dato sintomi. Infatti, nelle persone sane il test si è rivelato efficace solo nel 40 per cento dei casi.

Scoprire il tumore in anticipo è la chiave per salvare vite umane. Per questo gli esperti di tutto il mondo insistono, da anni, sull'importanza di aderire ai test di screening per la diagnosi precoce: mammografia per cancro al seno, test per la ricerca del sangue occulto nelle feci per il cancro al colon, Pap o Hpv-Dna test per quello dell'utero. E ne cercano, assiduamente, di nuovi, come la Tac spirale per il cancro al polmone. «Di «biopsia liquida» sentiremo parlare molto nei prossimi anni – dice Antonio Russo, direttore dell'Oncologia al Policlinico Giaccone di Palermo e autore di un volume recentemente pubblicato negli Stati Uniti sull'argomento -. E' al centro dell'attenzione nei più importanti congressi scientifici internazionali e si moltiplicano le ricerche che ne valutano l'utilità e l'efficacia in diversi tipi di cancro. La speranza più grande è mettere a punto un test universale, per la diagnosi precoce di tutti i tumori in persone sane, ma oggi questa non è una realtà».

La biopsia tradizionale consiste nel prelievo di cellule o di tessuto da una sospetta area tumorale presente in un determinato organo. La "biopsia liquida" utilizza invece un fluido biologico come sangue, urine o addirittura saliva. «Pertanto attraverso un semplice prelievo di sangue è oggi possibile analizzare le cellule del tumore che si staccano dalla massa principale (anche dette Cellule Tumorali Circolanti, CTC) o frammenti di materiale genetico (DNA tumorale circolante, ctDNA) che si riversano in circolo – spiega Russo, che è anche membro del consiglio direttivo dell'Associazione Italiana di Oncologia Medica (Aiom, che ha messo a punto un libretto sul tema dedicato ai non addetti ai lavori) - per ottenere importanti informazioni sulla caratteristiche genetiche del tumore e, di conseguenza, ci consente di pianificare un trattamento più adeguato e diversificato per ciascun paziente. In pratica, con la biopsia liquida (come con questo nuovo test), per ora, non si può fare diagnosi, ma è uno strumento molto utile su altri due fronti: primo, trovare quei biomarcatori che ci permettono di scegliere, in alcuni casi; secondo, scoprire fin da subito se la terapia iniziata in un paziente funziona o no».

«In questo momento è difficile dire chi dovrebbe o fare il test, è una fase troppo preliminare per poter trarre questa conclusione – spiega l'esperto -. In futuro e dopo una attenta validazione clinica capiremo qual è il reale valore del test e potremo capire quali sono i vantaggi e anche gli svantaggi».

Esistono però già dei test, in vendita per una cifra variabile tra i 500 e i 2mila Euro circa (nello specifico CancerSEEK ha un prezzo attorno ai 500 dollari, ma non è commercializzato in Italia), che vanno a caccia di cellule cancerose nel sangue di persone sane, senza sintomi: a cosa servono?

«La ricerca di mutazioni del DNA tumorale rilasciato in circolo è uno strumento che potrebbe rivelarsi utile, oltre che a monitorare l'andamento della malattia, anche ad anticipare la scoperta di un tumore quando non è ancora visibile con le metodiche diagnostiche a disposizione, come TAC o risonanza magnetica, ad esempio - risponde Russo -. Ma occorre distinguere chiaramente fra cosa possiamo fare già oggi, cioè utilizzare la biopsia liquida per "scegliere il farmaco giusto" in determinati tumori, e cosa è oggetto di sperimentazione, ovvero utilizzarla come mezzo di diagnosi precoce o come alternativa alla biopsia del tessuto».
Write comment (0 Comments)