Details

Ciro Migliore
Joe Thloloe - Daily Maverick -

When it comes to media freedom – which is everyone's freedom, we should never again have to use the fig leaf of "I didn't know". By Joe Thloloe, who addressed the recent event, The Gathering – Media Edition. -
Allow me to start with a personal story that illustrates our current dilemma:
In 1977, I was a guest of the State, detained in Pietermaritzburg under Section 6 of the Terrorism Act. My father was allowed to send me R10 a month, which I had to personally sign for at the Post Office. The Security Police would interrupt their torture sessions at the Alexandra Street Police Station and escort me to collect the money.
I remember one particular trip vividly. As the police were driving, they taunted me: "Look at these people in the street and show us one oppressed black person. Look at those two… they are laughing and enjoying themselves. Can you point out one unhappy person who looks oppressed?".
I could not point to one but I insisted they were oppressed and unhappy.
When we got to the Post Office and we got out of the car, I was, as usual self-conscious because of the handcuffs and the leg chains. My hair stood wild because I hadn't combed it for days.
Two women walking past commented loudly in isiZulu: "This one must be a ruthless killer. That's why they've shackled him this way. Look at his hair! He is a killer."
Their comments were as stinging as the taunts from the police, who saw only happy and satisfied "Bantus". To them the "baas" had given us work and civilised us with education and religion. They were not different from the women who wrote my "biography" in their minds.
I "knew" the women because I spoke their language and lived with them in Orlando East and in Sofasonke Mpanza's Shantytown in Johannesburg and in Sobantu and Edendale in Pietermaritzburg. I knew the pain hidden behind their laughter.
The policemen would probably tell the Truth and Reconciliation Commission that they didn't know the effects of apartheid: they had been indoctrinated to believe that what their leaders were doing was for the good of the Bantu and "die Vaderland".
We were a country divided: the one side not hearing the other. And those of us who tried to tell what we thought was the truth ended up in jail, in exile, gagged from publishing anything or working as journalists, or we ended up dead. You will remember the Nat Nakasas, the Can Thembas, the Juby Mayets, the Thami Mazwais, the Thenji Mtintsos, the Ernest Coles – each one of us here will have his or her list.
It's these ugly memories that stoke my passion for freedom of expression, for freedom of the press and other media. We should never again have to use the fig leaf of "I didn't know".
It has been 21 years since our founding fathers, the 490 members of the Constitutional Assembly, collated the collective wisdom of the country into the Constitution of South Africa. In one phase they received 250,000 submissions from the public. And it is out of this collective wisdom that they wrote:
(1) Everyone has the right to freedom of expression, which includes:
(a) freedom of the press and other media;
(b) freedom to receive and impart information or ideas.
The authors were already planning the utopia materialising before us now – each man, woman, and child becoming his or her own news editor, reporter, sub-editor and distributor – all at the click of a button on his or her own device.
All settled 21 years ago. So why should we be discussing this today when this Gathering should be about new issues like the technology revolution that has changed our work life, about lies that have been wrapped in fancy ribbons and called "fake news" – if it's fake it can't be news – or about how to improve the quality of our journalism.
Sadly, we South Africans glossed over Section 16 of the Constitution and did not assimilate it into our culture in spite of several important decisions by our courts, including the Constitutional Court.
The courts have, for example, stated:
"The Constitution recognises that people in our society must be able to hear, form and express opinions freely. For freedom of expression is the cornerstone of democracy. It is valuable both for its intrinsic importance and because it is instrumentally useful. It is useful in protecting democracy, by informing citizens, encouraging debate and enabling folly and misgovernance to be exposed. It also helps the search for truth by both individuals and society generally. If society represses views it considers unacceptable, they may never be exposed as wrong. Open debate enhances truth-finding and enables us to scrutinise political argument and deliberate social values."
(As an aside, let me point out that when a Penny Sparrow tweets that blacks are monkeys, she hasn't taken anything from me. I know I'm not a monkey, she and her readers know that I'm not a monkey. I can respond via Twitter or any other media and show how ridiculous she is. When I scream Racist! and use state resources to pursue her, I'm caught in a puerile game and the nation chases a red herring – our attention is diverted from the real issues of poverty and regression and theft in our society.)
Freedom of expression and freedom of the press are cornerstones of our democracy and when we tamper with these we endanger the very fabric of the society we have known since 1996.
This tinkering has started.
In recent weeks, for example, the South African National Editors' Forum and 11 journalists, commentators and editors asked the High Court in Johannesburg for an urgent interdict against Black First Land First (BLF) members, to stop them from harassing, intimidating, assaulting and threatening journalists.
The BLF has largely ignored the court order and continues harassing journalists. For example, Micah Reddy of amaBhungane, was accosted by BLF supporters as he left a TV production set in Braamfontein, Johannesburg on 18 July, just days after the interdict.
Some residents in Coligny in the North West have harassed journalists covering protests there.
A few journalists have also complained about the harsh treatment they have received from the police.
A more ominous threat, however, is that of a statutory Media Appeals Tribunal, and it has been hanging over print media since the 2007 ANC conference in Polokwane. The ANC was part of the Constitutional Assembly that gave us Section 16.
It is not just the threat of a statutory MAT that bothers the media – it is the anti-media rhetoric that accompanies this threat, which could be fuelling the violence against journalists. The ANC might appear to be on the side of the angels when it speaks out against the BLF thugs – the ANC brandishes the Constitution as it does this - but it is inadvertently encouraging the BLF anti-media posture with its own rhetoric around the Media Appeals Tribunal.
This country needs a more informed discussion of Section 16.
Personally, I don't fear that the MAT will materialise. The ConCourt will strike it down because of the freedom of expression provisions in the constitution of the country. The tragedy of the exercise is that so much time and money – taxpayers' money – will have been wasted on the road to the ConCourt.
A quick look at the arguments advanced by the ANC for wanting an MAT is revealing.
In its policy document on Communications, the ANC argues that self-regulation of print media in SA has failed as there are insufficient punitive measures which can be taken (for example no fines can be imposed). The logic of this assertion eludes us. First, there is an unsubstatiated allegation that self-regulation has failed, and then instead of substantiating it, the authors bizarrely leap to "insufficient punitive measures." The party has never shown how they arrive at the conclusion that it has failed.
Allow us to break this assertion to its components. Since 2013 the Press Council has defined itself as a system of independent co-regulation with the partners being the media and the public, and explicitly excluding government. This was done to comply with the recommendations of the Press Freedom Commission (PFC), led by the late former Chief Justice Pius Langa.

The architecture of the Press Council ensures this independence.
The Press Council, which in another organisation could be described as the board, is led by a retired judge, Judge Philip Levinsohn, former Deputy Judge President of KwaZulu-Natal. It is made up of eight media representatives and 8 public representatives. If you add eight public representatives and the chairperson, it is obvious that the non-media voice is the bigger one in the council.
The constitution of the Press Council affirms its independence:
"1.3 The constituent associations named in 1.2. explicitly guarantee the independence of the PCSA, so that it can act without fear or favour in the interests of a free and ethical press, and in pursuit of the aims and objectives set out below."
The constituent associations – South African National Editors' Forum, the Association of Independent Publishers, the Forum of Community Journalists, and the Interactive Advertising Bureau South Africa (online publishers) – nominate the eight media representatives. The public representatives are appointed by an Appointments Panel, headed by another eminent jurist, Justice Yvonne Mokgoro, sitting with two media representatives and two public representatives. First, they advertise the positions in media across our land, then they draw up a shortlist of people to interview and make the appointments after the interviews. All South Africans over the age of 18 may apply. The Press Council found this a more open and democratic system than retaining seats for various sectors of society like the trade unions, the religious community, the legal fraternity/sorority, etc.
The third judge who sits at the pinnacle of the system is Judge Bernard Ngoepe, former Judge President of North and South Gauteng. He heads the Panel of Adjudicators, which consists of eight media representatives and ten public representatives. The appointments in the Panel of Adjudicators are made in the same way as those for the Press Council.
This is a truly independent co-regulatory system.
Now that we have correctly defined the system, we need to assess whether it has failed or not. The yardstick to measure success or failure is the promise that an individual or an organisation makes and the extent to which it lives up to that promise.
The Press Council acknowledges that the South African Constitution states:
34. Everyone has the right to have any dispute that can be resolved by the application of law decided in a fair public hearing before a court or, where appropriate, another independent and impartial tribunal or forum.
The Press Council is not a court of law, but sees itself an "alternative dispute resolution" mechanism providing "a speedy and cost-effective process" for resolving the complaints of readers. It is designed for people who want to clear their names quickly without having to spend thousands of rand for lawyers and years in the courts. It is not for those who are out for revenge, hoping to get "sufficiently punitive measures" against publications; that is the terrain of law enforcement agencies and the courts.
Last year, for example, 536 people used our system. They knew right from the beginning what they were letting themselves in for. We made it clear what they can expect from the system.
Total number of complaints received:
2013 487
2014 461
2015 591
2016 536
That having being said, we can get to the nub of this argument. The right to choose is at the heart of our democracy; publications choose to be members of the Press Council, they are not forced to be. Any attempt to force publications to be part of any forum that prescribes journalistic standards will be struck down by the Constitutional Court. Our standards are set by the member publications and their readers and are not imposed from outside the newsroom. Member publications sign up because they truly embrace these "high standards of journalism and ethical conduct". It is good business.
All that the Press Council offers is an alternative to expensive and long-drawn out litigation.
So many people have sacrificed their lives for the freedom of expression that is enshrined in our Bill of Rights. None of us here believes they suffered or died in vain. We need to honour them.
Ask yourself: How much am I prepared to pay to preserve these freedoms? Is my voice loud enough against those who threaten freedom of expression?
Freedom of expression is not just for journalists, it for everyone, to quote the Constitution. DM
Joe Thloloe presented this speech to The Gathering – The Media Edition, last week. Thloloe is a veteran journalist, former press ombudsman and current director of the Press Council of South Africa.
Photo: In this file photo of 2010, a protester joins a silent march agains the Protection of State Information Bill, which has yet to be signed into law by the President. The threat of a statutory Medial Appeals Tribunal also hangs over the media. Photo Kim Ludbrook/(EPA)
Joe Thloloe
Write comment (0 Comments)
Details

Ciro Migliore
Olebogeng Molatlhwa - SowetanLIVE -
ANC presidential hopeful Nkosazana Dlamini-Zuma has rubbished accusations that calls for radical economic transformation are tantamount to anti-white sentiment.
Dlamini-Zuma said the policy of radical economic transformation was in fact "pro-South Africa".
Dlamini-Zuma was speaking on Friday at an event hosted by the Progressive Professionals Forum in Woodmead' north of Johannesburg.
She advised white people to get behind radical economic transformation because they would benefit from a peaceful and stable country' arguing that failure to include black people in the mainstream economy will result in resentment and instability.
"Some people argue that RET is anti-white. It is not. It is pro-South Africa. RET is not only for black people. It is for everyone because it will help this country maintain peace and stability. Our white compatriots should also be part of this movement if they want to live in this country peacefully and stable'" she said.
"It's not only that it will create a peaceful and stable country but the economy will grow."
She said radical economic transformation and calls for land restitution were "nothing new".
Dlamini-Zuma put her support firmly behind expropriation of land without compensation.
She said wars had been fought in South Africa over land because "our ancestors knew the value of land"' adding: "But this time' we are not going to pay for it."
Friday's address saw a more assertive Dlamini-Zuma — she lashed out at suggestions that women needed to be affirmed by men in order to occupy leadership positions.
"This thing that women are ready' what is that? I don't understand it and I don't want to understand it'" said Dlamini-Zuma.
Her comment could be seen as a push-back against a perception that her campaign for the ANC top job is at the behest of men in the ruling party.
Write comment (1 Comment)
Details

Ciro Migliore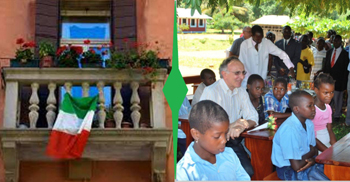 Mario Angeli dal suo balcone italiano -
La tua morte è la mia vita, mors tua vita mea, recita un antico aforisma latino: anche se non sembra c'entrare nulla col clima, me lo suggeriscono la calura e la siccità sahariane che stanno angustiando l'Italia da un lungo periodo, dalle Alpi a Capo Lilibeo.
Con una battuta provocata dal solleone si potrebbe sostenere che questa soffocante tortura sia un tributo della natura alla massa di africani originari dai paesi subsahariani che sbarcano sulle nostre coste, doverosamente tratti in salvo dalla nostra Guardia costiera oppure quasi prelevati poco più in qua del bagnasciuga libico da alcune ONG forse un po' troppo premurose; è ovvio, stando coi piedi per terra, che questo eccesso climatico non dipende dai migranti, ma è vero che l'aria infuocata ci arriva dalle loro terre, senza alcun coinvolgimento delle ONG né di quei disperati.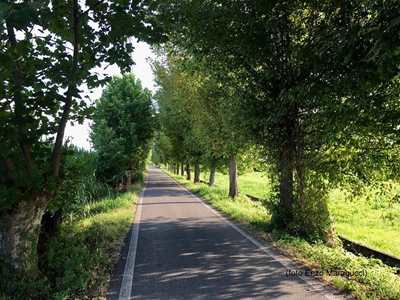 Passeggiando di primissima mattina nella nostra piatta pianura bresciana, quando l'aria ancora ti lascia respirare e le zanzare si stanno organizzando per i loro sanguinari assalti, da settimane mi colpisce che i prati ed i coltivi siano discretamente verdeggianti, come anche gli alberi ed i filari che delimitano da secoli poderi e viottoli, mentre nella fitta ragnatela di fossi che li fiancheggiano l'acqua scorre con sufficiente regolarità, sapientemente governata da meticolosi turni irrigui, che ne impediscono sprechi o abusi: immagini e situazioni ben diverse dalle lande desolate e bruciate dall'arsura che i vari servizi televisivi propongono ogni giorno e che angustiano buona parte d'Italia.
Da noi le varie fienagioni e la mietitura dell'orzo, dell'avena e del grano non sono state troppo avare, sebbene più scarse rispetto al solito; il mais, assai ingordo di acqua, la cui trebbiatura è in pieno svolgimento in questi giorni, ha prodotto le pannocchie piuttosto piccole, ma si è quasi del tutto salvato il raccolto, assai prezioso per l'alimentazione animale, oltre che per la produzione della farina per la nostra immancabile polenta.
Sulle vicine colline moreniche che orlano a nord la pianura, mollemente adagiate a meritarsi un perenne riposo dopo le fatiche imposte per millenni dalla spinta dei ghiacciai dell'Adamello degradanti verso il piano, la vendemmia è ormai molto avanzata: l'uva, dicono gli esperti, è meno abbondante, per di più in alcune zone danneggiata da una recentissima violenta grandinata, ma in compenso la qualità è ottima, tanto basta per garantire un'eccellente produzione del pregiato Franciacorta, le cui bollicine non sono da meno di quelle del più celebrato Champagne.
I maestosi pioppi ed i più agili tigli che fiancheggiano i viali della mia città sono verdeggianti e le folte fronde offrono qualche frescura ai passanti, a differenza della mestizia che suscitano nella vicina Milano gli stessi alberi, le cui foglie, ingiallite ed accartocciate con alcuni mesi di anticipo, coprono i parchi urbani.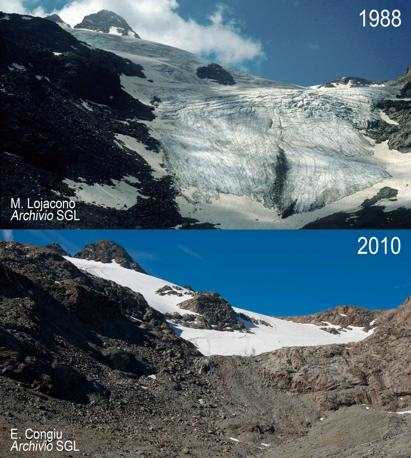 Non così, grazie al Cielo, in questa mia terra bresciana che, pur costretta a misurare il consumo dell'acqua, non ne ha sofferto troppo la scarsità; mentre ovunque si lamentano fiumi e canali quasi del tutto asciutti, qui invece l'acqua non ha mai cessato di scorrere: ho trovato la risposta a questa privilegiata anomalia ascoltando un notiziario alla radio, in cui si riferiva della quantità elevatissima di acqua che ininterrottamente scende dall'Adamello, in seguito al violento disgelo del suo ghiacciaio.
Da sempre i ghiacciai ed i nevai di questa nobile montagna bresciana, che occhieggia anche sul Trentino, alimentano le falde più profonde come anche le sorgive affioranti; le acque del disgelo si riversano per mille rivoli nel fiume Oglio, che per millenni, fin dalla preistoria, fu la vita per la Valcamonica, fecondando l'agricoltura e dando l'energia a ferriere, magli e miniere, oggi in disuso; lo stesso Oglio che, dopo aver tributato le sue acque al lago d'Iseo, se ne esce arricchito per percorrere ancora un centinaio di chilometri, prima di adagiarsi nel grande Po, lungo i quali distribuisce le sue acque preziose in una sapiente secolare trama di rogge e canali irrigui.
Ecco spiegata la disponibilità di acqua in un panorama di arsura feroce: l'Adamello sta morendo, sacrificando il suo bene più prezioso, il ghiaccio, per donare sollievo all'arsura delle nostre campagne: la sua morte per la nostra vita.
Molte altre grandi montagne delle nostre Alpi stanno subendo analoga sorte: una fra tutte la regina delle Dolomiti, quella maestosa Marmolada che, un tempo sfavillante del suo manto candido per la neve e celeste per il ghiaccio, svela oggi il monotono colore delle sue pietraie, quasi avvolta nel beige di una triste vestaglia servile.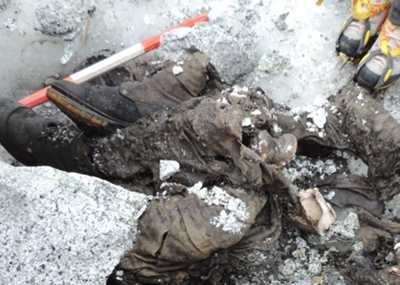 In questi giorni, come accade da qualche anno, l'Adamello si sta liberando di cimeli e ricordi, come fanno i vecchi quando si rendono conto che il loro tempo è sul finire, smaltendo le memorie accumulate lungo la loro esistenza e che forse ormai hanno un significato solo per loro, o destinandole a chi forse le conserverà ancora un po'; l'Adamello, sulle cui rocce e vedrette si scontrarono nel sangue i soldati italiani e quelli austriaci dal 1915 al 1918, ricoprì con le sue nevi pietose cose e corpi, amici e nemici, inglobandoli per un secolo nei suoi ghiacci, ma, a causa del disgelo inarrestabile, frequentemente affiorano i resti di un massacro tremendo, definito eroico dall'epopea bellica, inutile dalla storia.
L'ultimo soldato di un'ottantina finora riemersi l'Adamello l'ha riconsegnato lo scorso 8 agosto, al culmine della sua agonia, quasi congedandosi da quell'ignoto soldato e da altri che affioreranno a breve con un mesto affettuoso 'ndì a ca', s-cecc, andate a casa ragazzi.

Mario Angeli
Write comment (0 Comments)
Details

Ciro Migliore
Katharine Child - TimesLIVE -
More than 100 people arrested for the possession of dagga have had their prosecutions put on hold' while the case to have the laws banning dagga struck down is ongoing. Those with a stay of prosecution preventing a conviction for dagga possession include people in their sixties' students and people using cannabis oil for medical reasons.
Johannesburg residents Jules Stobbs and Myrtle Clarke have asked the Pretoria High court to rule that the laws limiting the adult use and sale of dagga are unconstitutional. The case is being heard until August 25 and then is likely to be postponed until next year for completion.
Until this case is finalised people arrested for using dagga can ask the high court for a stay of prosecution to prevent conviction.
This is done using some of the case documents of Clarke and Stobbs' who have a stay of prosecution themselves.
In 2010' the pair nicknamed the #daggacouple were arrested with 1.87 kilograms of dagga in their home near Lanseria airport' after police broke down the door.
Their criminal trial for possession and dealing in dagga with a maximum of a 12-year jail sentence is now on hold.
Those arrested for dagga possession can contact NGO "join the queue" where Capetonian Charl Henning helps them apply to the high court for a stay of prosecution.
Henning said: "It takes a few weeks and a few thousand rand to cover the cost of printing documents and repeated trips to a high court to arrange a stay of prosecution."
But many people who call him have already been arrested for dagga use and signed "admission of guilt" forms in order to be released from police custody. This gives them a criminal record and he is unable to help them.
Some people phone him just to talk about the trauma of arrest and he never hears from them again. "You never forget the smell of urine after being held in a cell'" said Stobbs.
Henning and Stobbs say they frequently hear from young people who didn't realise when signing an admission of guilt form they would be given a criminal record' which they only discover when applying for a job or an overseas visa.
Henning said: "People are often arrested on a Friday night and then held all weekend until they can appear in court on Monday morning."
In order to arrange a stay of prosecution' Henning helps the arrested dagga user serve papers on the police' the National Prosecuting Authority and the court asking for a stay of prosecution.
"It's a huge bundle of papers." It takes about three weeks for a response and a few visits to the court to ensure one receives the response. Then a person is called to appear before a judge and has a stay granted.
More often than not the appearance is in the divorce court' said Henning.
Some of the people who have called him for help include a university student who was studying for exams when police with a search warrant entered his hostel at 6am.
He told Henning: "Apparently we were accused of being dealers while we are only peace loving stoners. They raided the rooms while my friends were sleeping' calling my friend out on his mental restrictions. They arrested them when they found dagga seeds in room.
"My one friend missed a test [due to arrest]. Dealing with this right before the exams is completely unnecessary." Another person was arrested while delivering cannabis oil to his mother who has cancer.
Some people claim they had dagga planted on them by cops' but Henning cannot deny or prove such claims.
Write comment (0 Comments)
Details

Ciro Migliore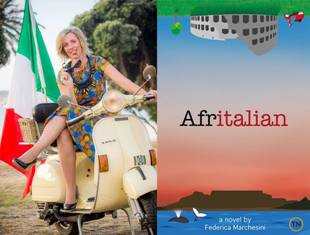 Il 3 settembre presentazione del libro di Federica Marchesini -
JOHANNESBURG – "Afritalian" della scrittrice Federica Marchesini sarà presentato il prossimo 3 settembre alle ore 11,30 presso il Club Italiano di Johannesburg (n. 7 Marais Road Bedfordview). "Afritalian" è il titolo della versione inglese del suo romanzo "Da un Capo all'altro". La presentazione del libro è organizzata dal Club Italiano di Johannesburg in collaborazione con l'Istituto Italiano di Cultura di Pretoria. La presentazione sarà tenuta in inglese. Ingresso libero .
Federica Marchesini, veronese, abita a Città del Capo da diversi anni. Ha aperto una scuola di lingue nel 2007 dove insegna italiano, inglese e francese, in loco e via Skype per il resto del mondo. Organizza eventi culturali e sociali per la comunità italiana. (Inform)
Write comment (0 Comments)