Details

Ciro Migliore
Bari – Nella quinta giornata del 6 Nazioni Under 20 l'Italia allo "Stadio della Vittoria" di Bari batte la Scozia 45 a 31 centrando il bonus offensivo.

Vittoria ampiamente meritata dagli Azzurrini che hanno condotto nel punteggio per tutto l'arco dell'incontro, trovando subito la prima marcatura al 3' su un'apertura al largo concretizzata da Albert Batista. Successivamente è ancora la squadra guidata da Fabio Roselli ed Andrea Moretti a spingere sull'acceleratore andando in meta in una seconda occasione su un drive con il tallonatore Matteo Luccardi. La prima reazione scozzese arriva al 21' con la segnatura di Dewhirst, ma gli Azzurrini rispondono subito prontamente con la doppia marcatura dell'ala Alessandro Forcucci rispettivamente al 24' ed al 30', che con la trasformazione di Rizzi portano l'Italia a condurre 24-7 a meno di dieci minuti dal termine del primo tempo. In chiusura della prima frazione la Scozia accorcia le distanze con il primo centro McDowall che schiaccia in meta l'ovale che trasformato successivamente da Thompson porta le squadre a riposo sul 24-14.

Ad inizio ripresa dopo la prima meta scozzese è ancora l'Italia a portarsi nuovamente avanti facendo esplodere di gioia il folto pubblico presente quest'oggi a Bari, con due mete segnate rispettivamente al 48' con capitan Lamaro e al 60' con Fischetti su un'ottima azione corale italiana che consente all'Italia di portare definitivamente a casa la partita. Negli ultimi minuti di match una meta per parte chiude definitivamente una gara sempre condotta in vantaggio dagli Azzurrini sul 45-31.

Vittoria importante per l'Italia che in attesa del risultato dei Dragoni gallesi scavalca proprio la Scozia centrando il quarto posto in classifica.


LA CRONACA DEL MATCH: Avvio dirompente degli Azzurrini che al 3' trovano la prima marcatura dell'incontro con l'ala sinistra Albert Batista sugli sviluppi di un'apertura al largo. Michelangelo Biondelli non riesce nella successiva trasformazione: gli Azzurrini a meno di cinque dal termine sono in vantaggio 5-0 sulla Scozia a Bari.

Al 12' Italia ancora in meta, questa volta con il tallonatore Matteo Luccardi, bravo a concretizzare un drive da touche ottimamente impostato dagli Azzurrini. Antonio Rizzi non sbaglia centrando i pali per il 12-0 azzurro.

Al 21' la Scozia accorcia le distanze dopo un'azione insistita nei 22 italiani, concretizzando con una segnatura dell'estremo Dewhirst. Il mediano d'apertura scozzese Thompson riesce nella trasformazione, per il 12-7 parziale.

La reazione dell'Italia non tarda ad arrivare, con la terza meta dell'incontro azzurro che arriva puntualmente al 24' con l'ala Alessandro Forcucci, che concretizza nel migliore dei modi un'azione personale in velocità. Antonio Rizzi non riesce nella trasformazione.

Al 30' arriva anche la quarta meta azzurra che vale il bonus: su un pallone recuperato dall'Italia U20 è ancora l'ala Alessandro Forcucci a trovare la via della meta, che con la successiva trasformazione di Rizzi porta l'Italia a condurre 24 a 7 a meno di dieci dal termine della prima frazione.

La Scozia reagisce e trova la seconda meta al 39' con il primo centro McDowall, che si inserisce in uno spiraglio lasciato aperto dalla difesa azzurra. Thompson trasforma successivamente per il 24-14 con cui le squadre vanno a riposo negli spogliatoi.

Al 44' Scozia in meta con l'ala Trotter, che schiaccia in meta alla bandierina su un'azione d'attacco insistita della nazionale guidata da Stevie Scott.

Al 48' è il capitano azzurro Michele Lamaro ad allungare nello score per l'Italia, con una segnatura realizzata su una ripartenza sul lato destro del campo. Antonio Rizzi è ancora perfetto nella trasformazione, per il 31-21.

Al 55' la Scozia approfitta di un calcio di punizione concesso dall'arbitro Jones per tornare sotto break sul 31-24 grazie al calcio piazzato del solito Thompson.

Contrattacco azzurro ed Italia ancora in meta: splendida azione corale concretizzata da Fischetti al centro dei pali. Antonio Rizzi trasforma ancora per il 38-24 in favore dei padroni di casa.

Al 78' è il neoentrato Alessandro Fusco a volare in meta sull'out di destra, chiudendo definitivamente il match in favore degli Azzurrini con la trasformazione di Filippo Di Marco sul 45-24.
Ad un minuto dal termine la Scozia trova la quarta meta con l'estremo Dewhirst che sposta il punteggio sul definitivo 45-31.

Edoardo Paglione
Write comment (0 Comments)
Details

Ciro Migliore
Yolisa Tswanya and Marvin Charles - Cape Argus -

Green Point Common with a model of what affordable housing could look like on the disused tennis courts (in red) and the current exclusive housing developments surrounding the common (in blue). Image supplied by Ndifuna -

Cape Town - The demand for social housing close to the Cape Town CBD was dealt a severe blow when the whole of the Green Point Common was declared a heritage site, putting and end to demands by housing activist group Ndifuna Ukwazi to have a piece of vacant land set aside for affordable housing.

The application to grant the area heritage status was submitted by the Green Point Ratepayers' and Residents' Association and was supported by the City of Cape Town and granted by Heritage Western Cape.

Ndifuna Ukwazi objected to the application and Nick Budlender, researcher at the activist organisation, said they had only been granted five minutes to make their case. "It is astounding to think that a decision with such a profound impact on the use of public land, which will affect generations to come, can be deliberated on behind closed doors."

Budlender said the main reason for their objection was that they believed the area could potentially be a solution to a "long-standing housing and segregation crisis". He said heritage status could, if carefully managed, honour the deep attachment to the land of people before colonisation and the local history of slaves and workers who built this city, not with plaques and memorials, but with a determined effort to build an inclusive and spatially just city. "Today, we need to ask, in whose interests has this determination been made? And whose heritage exactly is being preserved? It cannot be that one of the largest parcels of public land is retained indefinitely for the interests and pleasures of a wealthy, mostly white constituency."

However, Jenny McQueen, chairperson of the Green Point Ratepayers' and Residents' Association said Ndifuna Ukwazi had not done their homework. "They would have known that there was a public meeting held that determined what the common should be used for." She said that based on the decision at a public meeting, it had been decided to preserve the common. "The common is flooded with visitors daily and that ground is utilised for other sports as well," McQueen said. She was referring to a vacant piece of land next to the old tennis courts, which she said the title deeds stipulated as common land. She said the title deeds could not be changed.

Budlender, however, called for the review of the use of the land on the common. "It is unclear what it could mean for affordable housing in the area. Generally when a piece of land is marked a heritage site, it makes it harder to have the area developed. The real detail will come apparent when conservation management plans are made available."

Cosatu provincial general secretary Tony Ehrenreich said this was a way to keep poor people out of the area. "When it's a heritage site, then no new developments are put up, so it stays more or less as is." Ehrenreich said this was something that needed to change and everyone should feel welcome in all parts of the city. "It's not fair we should use open spaces to facilitate black people in those areas. So it should be developed with RDP houses."
This email address is being protected from spambots. You need JavaScript enabled to view it.

-

This email address is being protected from spambots. You need JavaScript enabled to view it.
Write comment (0 Comments)
Details

Ciro Migliore
Johannesburg-Roma: partenza alle 21 arrivo alle 7.25 -
Dall'8 aprile l'Italia e il Sudafrica saranno più vicini grazie al nuovo volo diretto fra Roma e Johannesburg. Lo annuncia un comunicato del Consolato Generale del Sud Africa a Milano.

I voli saranno effettuati con aerei Airbus A330 configurati in tre classi di viaggio:

- l'esclusiva Magnifica: per vivere un'esperienza di viaggio unica in stile italiano. Il viaggio sarà curato nei minimi dettagli a terra e in volo, con servizi prioritari dedicati in aeroporto, poltrone che diventano letto e menù legati alla migliore tradizione gastronomica italiana.

- la Premium Economy Class - per avere la comodità e privilegi ad un prezzo vantaggioso: servizi prioritari in aeroporto, poltrone con oltre il 40% di spazio in più rispetto all'Economy Class e il meglio della cucina italiana.

- l' Economy Class: per chi cerca la convenienza e un servizio tutto incluso con un'ampia scelta di film, fiction, video game e un tocco italiano nell'offerta di snack, pasti e bevande.
NEW FLIGHT JOHANNESBURG – ROME WITH ALITALIA

With effect from 8 April, Italy and South Africa will be closer than ever thanks to the new direct flight between Rome and Johannesburg.

Flights will be operated by Airbus A330 aircraft configured in three classes:

- the exclusive Magnifica: a unique travel experience Italian style. Attention to detail from checkin to on board. Dedicated priority services at the airport, luxurious seats on board which become fully-flat beds and award winning menus bringing out the best of Italian gastronomic tradition.

- Premium Economy Class - for comfort and privileges at an advantageous price: priority airport services, seats on board with over 40% more space than Economy Class and the best of Italian cuisine.

- Economy Class: for those looking for convenience and an all-inclusive service with a wide choice of films, fiction, video games and an Italian touch in snacks, meals and drinks.
The flight schedule is as follows:
Write comment (2 Comments)
Details

Ciro Migliore
Anna Cox - The Star -

"It's painful not having a roof over your head," said Orange Grove community group member Angie Nyatyoba. Picture: Anna Cox -

Johannesburg- The hijacker of a R1.2million Joburg house has given an insight into the hardships that push desperate home seekers to illegally usurp houses and buildings.

"We're not criminals or hijackers, and it is painful to be labelled one," said Angie Nyatyoba.Speaking while surrounded by members of an Orange Grove community group which has in the past three weeks taken over some 15 properties owned by the Johannesburg Property Company (JPC), Nyatyoba claimed she was tired of being homeless for over 20 years. She said her group had resorted to annexing these properties because the City of Joburg was overlooking homeless South Africans in favour of foreigners.

"The JPC is leasing these houses to foreigners while we, as locals, who can afford and are willing to pay rent and services, have been homeless since 1994, moving from place to place to get a roof over our heads," she said.

The JPC has purchased about 80 properties in Orange Grove, Highlands North and Upper Houghton to redevelop them into public facilities such as clinics, libraries and higher-rise buildings to increase densification. The delay in the construction of the Rea Vaya route along Louis Botha Avenue has kept some properties vacant, while others were rented out on a temporary basis.

"Preference is being given to foreigners who (mainly) do not pay for services. This is not about xenophobia - the foreigners must rent from private property owners, not the city," Nyatyoba said.

Many of the "reclaimed" houses had already been vandalised, but the group members were assisting the locals in repairing the houses they were relocated to.

The group have been toyi-toying every night along Louis Botha Avenue for the past three weeks. In January, they burnt tyres and mattresses.

"We will continue our protests, because we know some corrupt JPC officials have moved foreigners - who we evicted to other JPC houses in Highlands North - and we will pursue them. We have rights as local South Africans to live in houses owned by the city.

"We understand that we have to pay, and that by doing so, we are contributing to the economy," Nyatyoba added.

Private properties would not be targeted - only those owned by the city, she pointed out. "We have white neighbours, who are South African, and we will not involve them," she said. The women's forum, which she belongs to, has placed several single women and children in the houses they "took back".

She claims to have requested a lease several times so that she could start paying. She gave the undertaking that "the property would also not be overcrowded". "To add insult to injury, they placed a security guard outside my house 24 hours a day to make sure of this. "What a waste of money that is," Nyatyoba said, adding that they could have been paying for services instead of paying a guard.

"When I moved in, the grass was high and the house was in a mess. The outside cottage had no hot water, so I got a geyser and retiled the kitchen, and fixed the garden. My house is now immaculate. I spend money on a gardener every week to keep the place clean.

"All I want now is the dignity and peace to be registered and acknowledged, so that I can start paying for services. I do not feel good living here for free," Nyatyoba said. Her children, who live in Alexandra, refuse to move in with her because she has moved around so often due to not being settled. She said she had "shopped around" for her house on the JPC website. The house was vacant at the time and she admitted to moving in illegally "to get the attention" of the council.

The group are non-political, she claims. "We want to see (President) Cyril Ramaphosa, mayor Herman Mashaba and the Joburg housing officials personally, or there will be no vote for them. Both the ANC and DA have let us down. At least the EFF sent a representative to hear our voices."

Nyatyoba showed The Star the property she now lives in. "You can see how clean and neat it is," she said.

The group said they were aware that JPC officials were involved and were giving foreigners access to the houses, with a once-off payment of between R15 000 and R50 000, and would thereafter collect the rent.

"We keep on trying to talk to the JPC but we do not get heard. That is why, by our action of taking back the properties, we will get their attention and be heard."

Many of the properties have legitimate leases with the foreigners but are overcrowded, with up to 33 people in a two-bedroom house that has been sublet. Other houses had been partitioned off, selling available space for up to R3500 a month.

Members of the group who have taken over the houses were served with eviction orders last year, which they ignored. "We want to clean up Orange Grove with legitimate tenants who will improve the area they are investing in.
"
The city said it was aware of the situation in Orange Grove and that the matter was referred to the city's group forensic and investigation service (GFIS) last year. A preliminary investigation was done by GFIS and then referred to a private firm for further investigations.

Allegations levelled against the security manager at the JPC, who has since been suspended, include leasing some of the vacant properties to foreigners, and illegally collecting rent for his own benefit.

"We are also aware that a foreigner collects rent from tenants on behalf of the security manager, who is illegally staying on one of the properties," said city spokesperson Nthatisi Modingoane.

Other allegations involve senior JPS staff members. "Investigation into these claims have been finalised and the draft report with recommendations handed to GFIS and the JPC in February. The GFIS team, together with the JPC, are discussing the recommendations, which have established that more JPC employees are involved in the illegal leasing of properties in Orange Grove," Modingoane pointed out.

@annacox The Star
Write comment (0 Comments)
Details

Ciro Migliore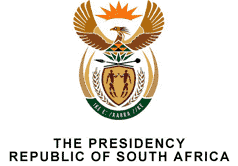 President Cyril Ramaphosa will undertake a Working Visit to the Republic of Mozambique and the Republic of Zimbabwe on 17 March 2018 as the Chair of the Southern African Development Community (SADC).

The visit forms part of a long-standing tradition in the SADC region, whereby newly elected Heads of State pay courtesy calls to the neighbouring countries.

During the visit, President Ramaphosa and his counterparts will discuss bilateral cooperation as well as regional, continental and global issues of mutual concern.

It is expected that the SADC Heads of State will pay a particular focus on the latest political and security developments in the Region including the regional economic integration agenda in the Southern African Development Community.

President Ramaphosa will be accompanied by the Minister of International Relations and Cooperation, Ms Lindiwe Sisulu and the Minister of State Security, Ms Dipuo Letsatsi-Duba.

Issued by: The Presidency
Pretoria
Write comment (0 Comments)